Nothing says summer is here like the first day of the Farmer's Market. Seeing all of the fresh-grown produce, sampling the locally grown honey, and taste-testing the initial batch of homemade strawberry jam makes us wish we could experience summer's farmers markets all year long.
Lakeville is fortunate enough to have two opportunities each week to experience all the wonders the St. Paul Farmer's Market holds in store. On Wednesdays from 12pm-5pm, vendors set up in the parking lot between Ace Hardware and Main Street. Then on Saturdays from 9am-1pm they move across the street to the parking lot at the Lakeville Arts Center. And when we say "farmer's market" we're not just talking about fruits and vegetables. Even at the local Lakeville markets you can find vendors with fresh-cut flowers, locally made jellies and jams, organic meats, just-baked bread, herbs, and more. If you visit their website you can find the schedule for other local farmer's markets as well as this handy graphic showing peak season for many of the items you'll find at the market.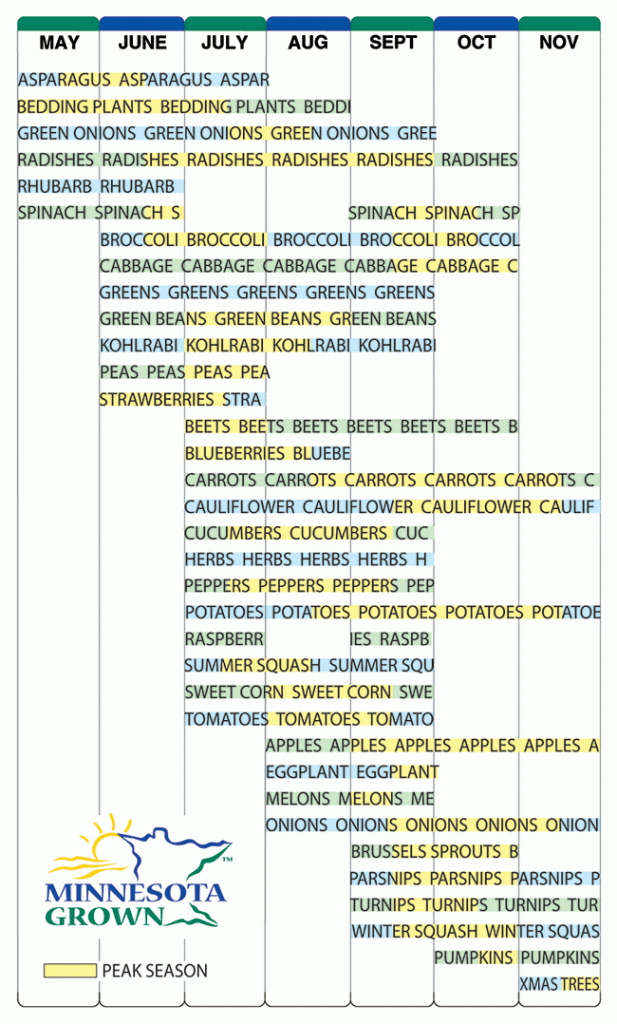 Of course, the local farmers market isn't the only place you can buy locally grown produce, but we love it because it comes right to us in downtown Lakeville! The St. Paul Farmers Market has other locations throughout the metro, including their flagship set up in downtown St. Paul.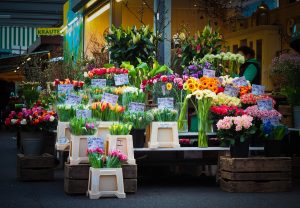 If you're up for driving around the cities, you'll find a wide variety of other markets, including the big one in downtown Minneapolis. The Minneapolis Farmers Market has been at its current location of Lyndale and Glenwood Avenue North since 1937 but its roots go all the way back to 1876. The Lyndale location is open year-round: daily during the summer and on Saturdays through the rest of the year.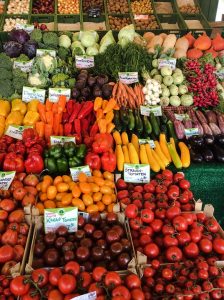 Living in Minnesota, we also have access to an amazing free resource at Minnesota Grown. If you visit their website you can search their online directory of farmer's markets, pick-your-own farms, and other local producers. They have an event calendar, resources on how to prepare your farm-fresh finds, and more!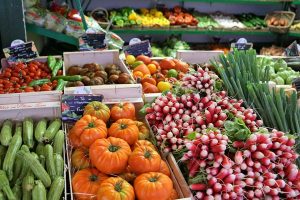 Tell us, what's your favorite local farmers market? And what's your favorite thing to buy? Do you go for the flowers? The fresh baked goods? The sun-ripened produce? If you haven't been to a farmers market yet this year, we strongly suggest you take the time… it's worth it!