It might not have been so long ago that parents were eager for their grown children to move out. But nowadays it seems like more and more parents are moving back in with their kids. In an economy where housing prices are on the rise, healthcare is unpredictable and people are living longer, sometimes Mom or Dad is the one in need of a helping hand.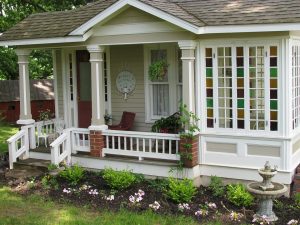 The terms may differ depending on who you talk to. A quick internet search showed listings for multigen houses, granny pod plans, mother-in-law suites, care cottages, accessory dwelling units, casitas, and more. No matter what you call it, the idea is similar. People are looking for ways to give their aging parents some freedom and independence while being close by.
If you're looking for alternatives to a long-term care facility, check out a place like MedCottage. Some of their units are available for lease and can be used for short-term rehabs or long-term stays in lieu of a place such as a nursing home. They can deliver a pre-made unit or send a kit that can be assembled by a homeowner or a local contractor.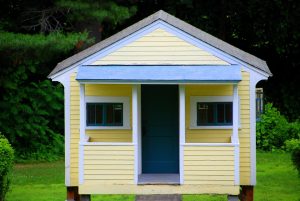 Other options for keeping Mom and Dad or the in-laws close but not too close might include a cottage or cabana in the backyard. If you search Pinterest for plans you'll be bombarded with options. Most of them will include a kitchenette and bathroom as well as a bedroom and living area or a large multi-functional space. Styles vary from simple to ornate and are priced accordingly.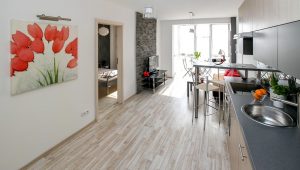 If you'd prefer to be under the same roof, we've seen builders designate entire wings including a second kitchen, bedroom(s) and living area(s) to guest quarters. Some designs have a breezeway that essentially connects two separate houses. A more cost effective option might include finishing the basement for a separate space for Mom or Dad or building a separate apartment over a garage.
Whether you're for it or against, the reality is that many people are moving to multi-generational living arrangements. So don't be surprised if the next open house you visit has a casita in the backyard. Here in Minnesota we hope those granny pods come with their own automatic snowblower!