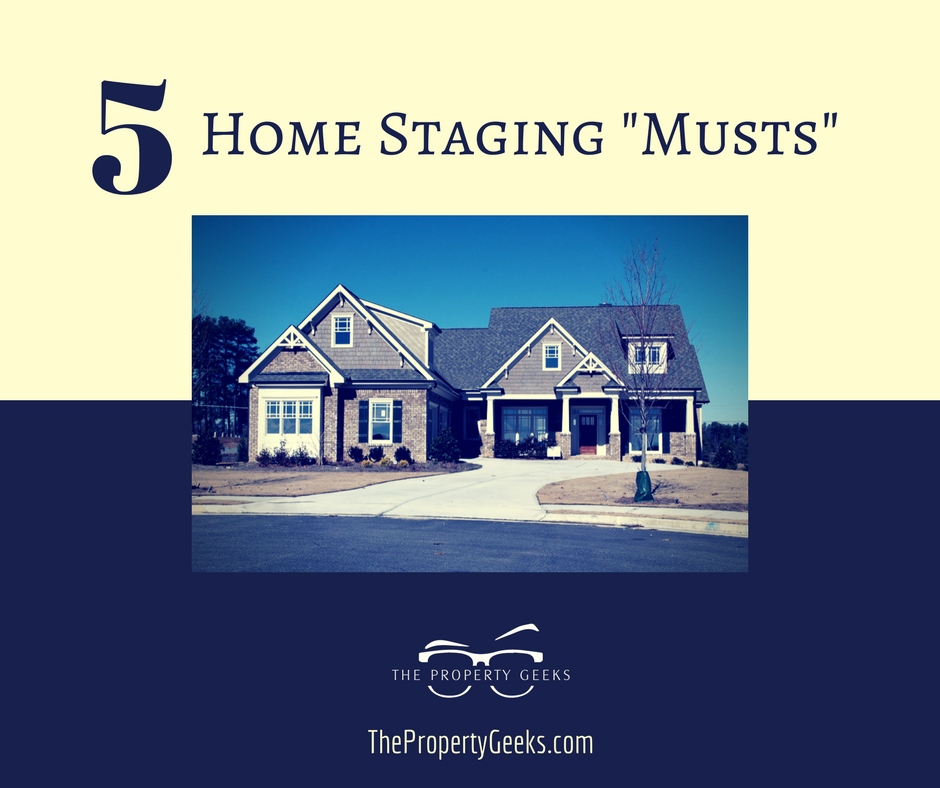 5 Home Staging "Musts"
The Property Geeks spoke to Melissa Evans of Trend Staging for a recent episode of Grill the Geeks. Here are our top five "Home Staging Musts" we feel sellers need to do in order to maximize the value of their home: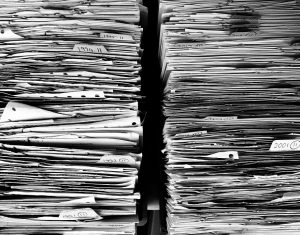 1) Declutter. You can't show off your home's best features if you have piles of paperwork on every horizontal surface and closets bursting with clothes your kids outgrew two years ago. Not that any of us are guilty of that… 😉 Use this time to purge, purge, purge. Your home will show better and you'll have less to pack and move. It's a win-win!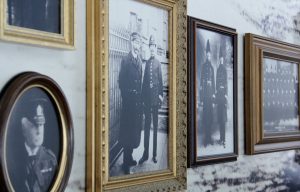 2) Depersonalize. Buyers need to be able to visualize themselves living in your home. Take down personal items like the wall of family photos, the shelves of Little League trophies and the Hummel collection you inherited from grandma. The fewer distractions that remind them that they're walking through someone else's home, the easier it will be for them to picture themselves in the space.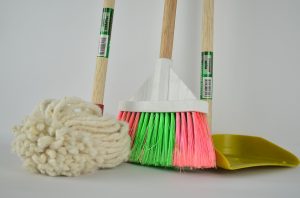 3) Deep clean and freshen up. Yes, buyers will actually look in your bathroom cabinets, under your sink and sometimes even behind your refrigerator. Show some love to the things you haven't thought about in years… the air vents, the dust-caked blades on the ceiling fans, each slat on the mini blinds. Move the furniture, wash the walls. It matters. When you're done cleaning, neutralize your space with a fresh coat of paint in a neutral color. That gorgeous shade of tangerine you painted the kitchen might go great with your teal Fiestaware, but bold colors will most likely be a turn off for a buyer.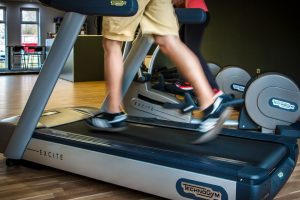 4) Clarify your space. If you have rooms doing double duty like a spare room that doubles as an office and a workout area, you have to make a choice. Buyers have a hard time making sense of rooms without a clear purpose. Make the function of your rooms obvious, especially if you have odd nooks or spaces that might give a prospective buyer trouble trying to figure out how to use that unusual space.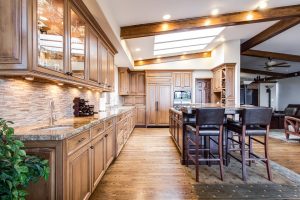 5) Don't try to sell an empty home. Already moved out? You can rent furniture or pay a professional stager to come in and set your space. Houses show better when they have furniture in them. If you can't afford to stage the entire home, focus on the most important areas like the main living space, dining area and master bedroom. You can still stage certain rooms even if you're still living in the house. Put your waterbed in storage and bring in an updated bedroom set. In our experience, buyers that stage their homes well will recoup more than the cost of the staging.
If you need help getting your home ready to sell, give us a call. We're always happy to do a walk-through for our clients and highlight the areas that need special attention. And if you'd like to watch the original interview, check out this episode of Grill The Geeks on The Property Geeks' You Tube channel. You can also catch upcoming episodes every Thursday at 12pm central on our Facebook page. We talk about buying, selling, and everything else real estate related we've been geeking out about!