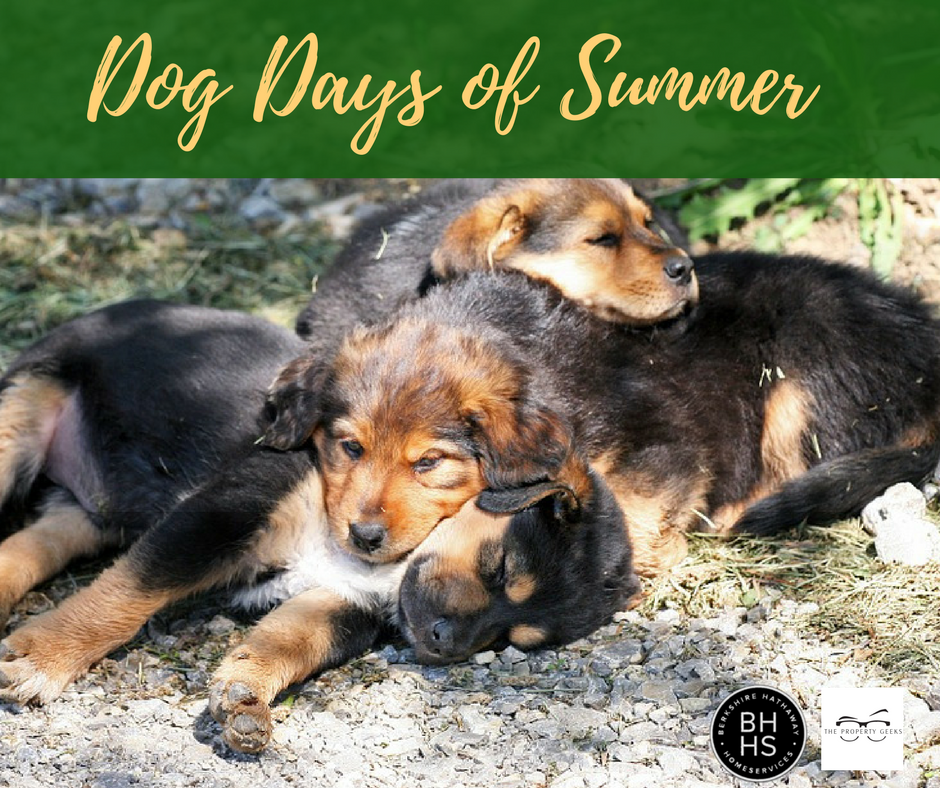 The Dog Days of Summer
How did it get to be August already? With June and July in the rearview mirror, we're coasting toward Labor Day, most of the fun and excitement of summer break well behind us. School supplies stock the shelves (if they're not sold out already!) The kids are bored and can't find anything to do. The temperature soars and we're trying to squeeze that last bit of fun into the few remaining weeks. These truly are the dog days of summer.
In an effort to crank up the fun meter on the little bit of time we have left, The Property Geeks are celebrating the dog days by featuring our furry friends. We've got a whole month of festivities planned. We'll have contests, collect donations for canines in need and talk about some of the awesome things you can do around the Twin Cities with man's or woman's best friend.
Stay tuned and keep your eye on our Facebook page throughout the month of August. We're going to have a woof-woof good time!