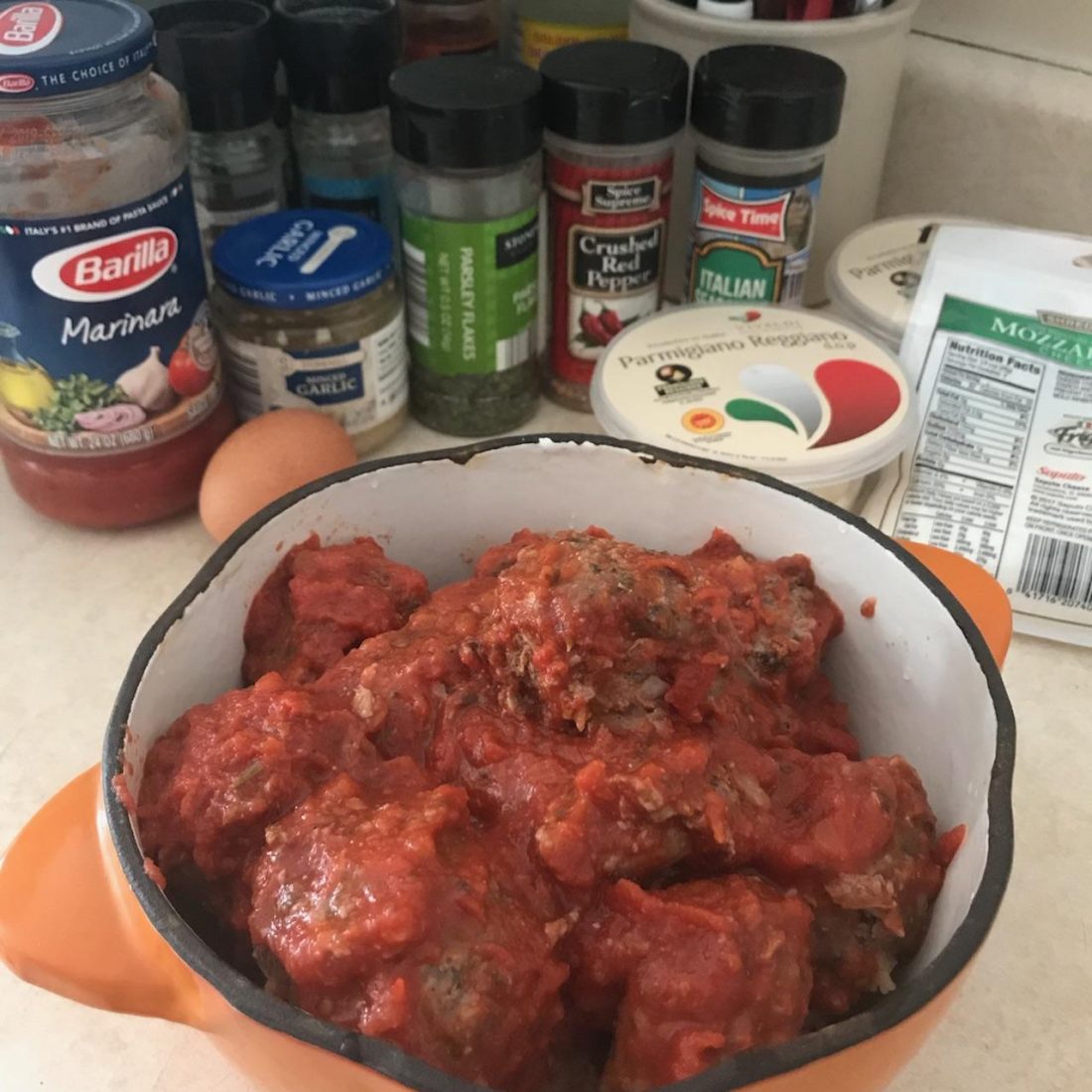 Keya Cooks – Cheesy Garlic Bread Meatball Sliders!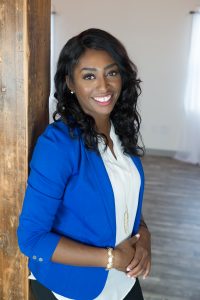 Property Geek Nekeya Broadnax took her turn in the kitchen and searched high and low for a recipe to share! When she came across this post from The Comfort of Cooking, she was inspired to try out these delicious Cheesy Garlic Bread Meatball Sliders!
The original recipe and post can be found here: http://www.thecomfortofcooking.com/2016/05/cheesy-garlic-bread-meatball-sliders.html

Cheesy Garlic Bread Meatball Sliders
Ingredients:
Sliders:
1 lb. ground beef
1 large egg
1 tsp kosher salt
1/4 tsp black pepper
1 Tbsp garlic powder
1/4 cup grated parmesan cheese
2 Tbsp chopped basil
1 Tbsp oil
1 cup marinara sauce
1 package dinner rolls
12 slices mozzarella cheese
Garlic Butter:
4 Tbsp melted butter
2 Tbsp minced garlic
2 Tbsp chopped basil
2 Tbsp grated parmesan
Directions:
For the sliders:
Preheat the oven to 350 degrees. Cut the dinner rolls in half and set aside.
In a large bowl, combine ground beef, egg, salt, pepper, garlic powder, parmesan, and chopped basil. Mix until all ingredients are well blended. Shape mixture into 12 golf ball-sized meatballs; set aside.
Set a large pan to medium-high heat. Once hot, add meatballs and cook 1-2 minutes per side, then flip. (They do not need to be fully cooked at this point.) Remove meatballs to a paper-towel lined plate; drain excess fat in pan.
Pour marinara sauce into the pan and place meatballs in the sauce. Cook for 8-10 minutes, flipping meatballs occasionally, until sauce has reduced to a thick consistency. Remove from heat.
Place one meatball inside each halved dinner roll. Top with sliced mozzarella, then cover with dinner roll top. Place on a large baking sheet.
For the garlic butter:
In a small bowl, combine butter, garlic, basil, and parmesan, stirring until evenly mixed.
Pour garlic butter mixture over top of the sliders.
Bake for 15-20 minutes, until the rolls are golden brown and cheese is melted.
Cut into individual sandwiches, and serve.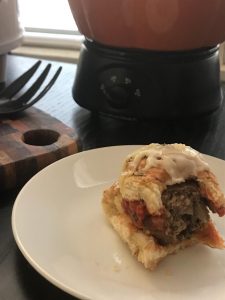 Keya served the sliders at a recent family gathering. The result… Next time she'll have to make a double batch! Let us know if you try these, we'd love to hear what you think!