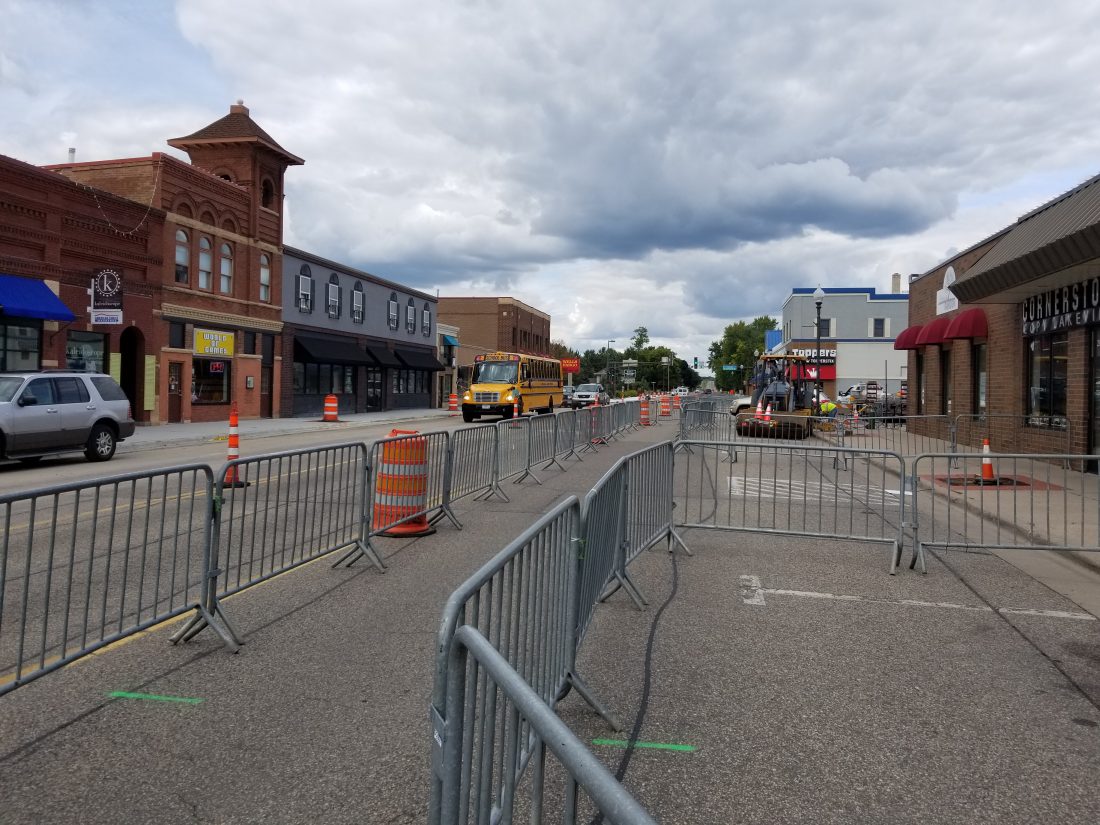 A New Look for Downtown Lakeville
Downtown Lakeville is getting a face lift!
Construction has been in full swing for the past several weeks. Yes, we've had to navigate metal barricades and dodge a construction vehicle or two, but the end result is going to be absolutely worth it. The city has a whole webpage dedicated to the project where you can see the concept drawings and keep up to date on the progress. Click here for access.
Our new office space on Holyoke Avenue provides a great vantage point to watch all of the changes taking place. We've been privy to some of the construction updates and wanted to pass along the news.
West Side of Holyoke
The work on the west side of the street is almost complete. Crews will be wrapping up projects throughout the next week. Soon we'll be able to park on the west side of the street again! The orange fencing will remain for a little longer until the gorgeous new planters are installed in late October or early November.

East Side of Holyoke
As for the east side where our office is located, they've started ripping up the sidewalk and removing the light posts. That work should be done next week. Then they'll begin repairing the storm sewers, installing fresh soil and tree grates for new trees, and eventually pouring the sidewalks.
We hope you get a chance to head downtown and check the progress for yourself. Businesses are still open while the work continues. Please consider making the trek and supporting our local friends and neighbors. We're excited for the changes to be complete and are looking forward to being a part of this next era in downtown Lakeville!