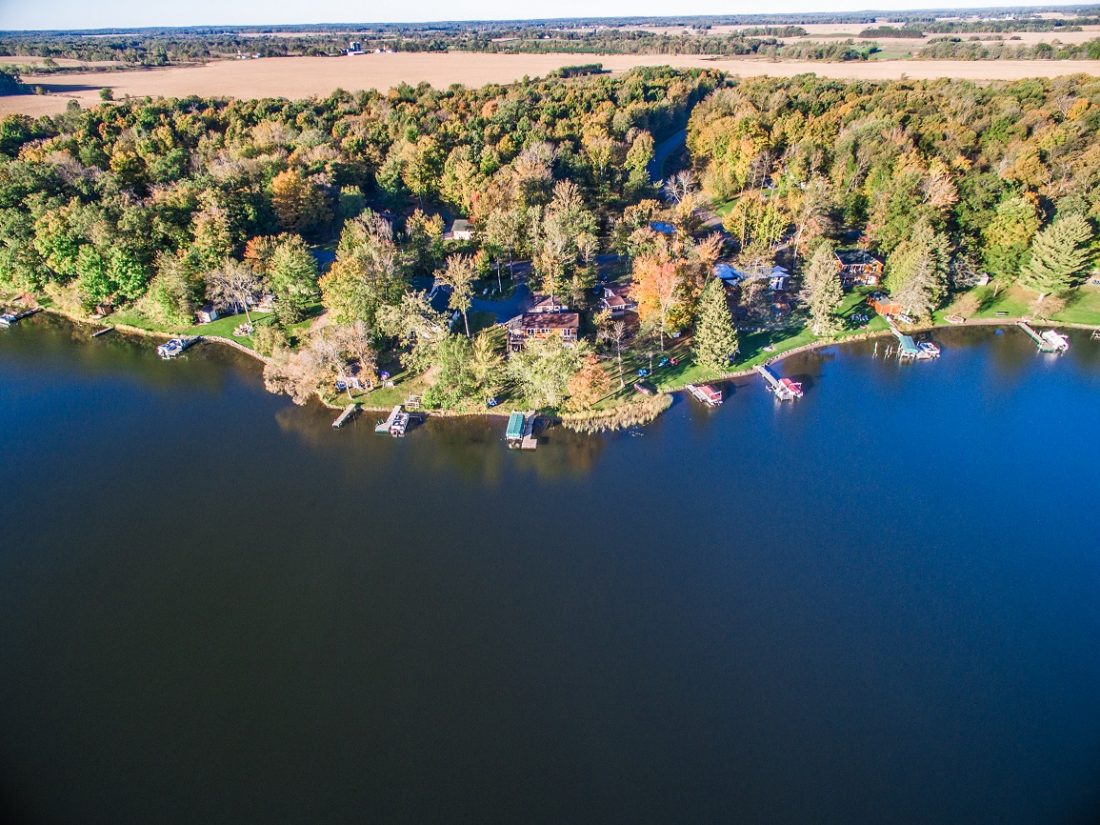 Top 5 Things to Consider When Cabin Hunting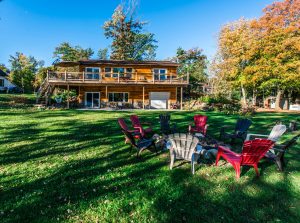 Can you feel it in the air? The chill isn't quite as cold, the snow is starting to melt. We've all got CABIN FEVER and in more ways than one. Not only is everyone eager for the weather to finally warm up so we can spend some time outdoors, but it's also prime cabin hunting season. If you've ever thought about buying an "up north" cabin, a cozy getaway in the woods or a lakeside vacation home, now's the time to start looking. To help you get started, here are our top 5 things to consider when starting your cabin search:
 Minnesota vs. Wisconsin
The great debate… Ask 50 people whether it's better to buy a cabin in Minnesota or Wisconsin and you'll get 50 different reasons why they suggest one over the other. Both have their pros and cons. Lucky for us, we have easy access to both. In our experience, here are some of the top differences. In Minnesota you have cheaper taxes but more expensive real estate. Larger lakes are more common, but they're busier. In Wisconsin you typically have an easier drive since you avoid all those folks jamming the highways on Friday afternoon and the lakes don't seem quite as crowded. It really boils down to personal choice.

Location
How far do you want to have to drive to your weekend/seasonal/vacation place? Awesome options within a ninety-minute drive of the metro tend to fly off the market fast. If you're willing to expand your search beyond a two-hour range, you could find some gems. It's also a wise idea to keep traffic patterns in mind. Will you be traveling back and forth on Friday and Sunday afternoons? If so, your commute time can double if you get caught up in the weekend migration of thousands of other cabin-goers. If your availability to take time off is somewhat flexible, it might not be as big of a concern.
The Lake

Not everyone wants a place on the lake, but the vast majority of our cabin-hunting clients sure do. If you're angling to be on the water, make sure you know what kind of water you want…a big recreational lake or a quiet retreat? A private lake with no public access or a place with boat-up restaurants? Do your research by asking friends if they know of anyone on the lake you're looking at. Check the Minnesota Department of Natural Resources website for their Lake Finder tool to get data on the size, water quality, invasive species and more. In Wisconsin you can visit the Wisconsin Department of Natural Resources for the same type of information. Our best tip for getting the lowdown is to talk to locals in the area. Visit with the clerk at the gas station or the bartender at the local bar. They're the best source of info.
The Lot
Shorelines can vary from flat and sandy to steep and rocky and everything in between. Do you want to walk out of your cabin and have to trek hundreds of steps down to the dock? Do you want a ton of shade or do you prefer a smattering of sun? Are you looking for privacy or do you want to be in the middle of the action? There are quite a few criteria to take into account when considering what kind of property you want. You also have to keep in mind the local zoning ordinances which can be pretty strict along the shore. If you have any inkling that you might want to make some changes to the structure or add any additional buildings you should check with the county before you sign on the dotted line. Some might have setbacks that need to be followed or rules that you can't rebuild existing structures if they're within a certain distance of the water. You also want to find out about the water and waste system. Usually you'll have a well and some sort of waste disposal system like a septic or holding tank. Make sure you know what you're getting into on the front end so it doesn't count you a ton of dough down the road.

Finally, the Cabin
It may seem like we left the most important item for last. But really, in our experience, while the cabin is important, it's not THE most important item to consider. In geek terms… "You can usually change the cabin, but you can't change where it's located." So really, finding the right combination of distance, lake and lot is the hard part. Typically the cabin can be changed or adjusted to accommodate your needs if everything else on your wish list aligns.
So who's ready to start looking for a vacation property? If you're interested, give us a call! We have agents who specialize in cabins and many of them are licensed in Minnesota AND Wisconsin so we can help you no matter which side of the state line you decide to buy on!